At the intersection of medical
technology, clinical research
and patient-centric healthcare
We manage the complex stakeholder interactions necessary to get
digital health solutions to market and gain adoption.
About.
We help organizations develop digital health solutions to improve patient outcomes
BML Technology was founded out of passion for the emerging field of Digital Health to address the need for medical rigour and for multiple stakeholders to better collaborate to drive real clinical solutions.
We have deep experience and a vast network of trusted partners who are focused on improving health outcomes. BML harnesses the expertise of biomedical engineers, product specialists, medical device compliance experts, clinical researchers, and medical device key opinion leaders with decades of experience in digital health technology development and commercialization, clinical research and healthcare delivery.
Biomedical
engineers

Product
specialists

Medical device
compliance experts

Clinical
researchers

Medical key
opinion leaders
Get in touch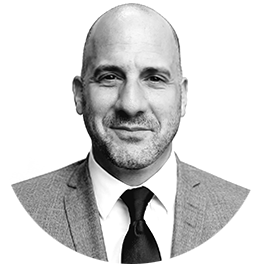 Marc is a talented and passionate business leader with 20 years' experience in Medical Device, Digital Health and Consumer Wearable markets. His expertise is in all aspects of medical device and wearable product development from conception R&D to launch, clinical validation, and commercialization for international markets, including regulatory compliance and strategic business development.
Marc is an expert in biometrics and a thought leader on the technical aspects of digital health. He is a speaker on a variety of digital health topics, including product development, clinical application development and technology adoption. He also serves on the Medical Advisory Board of Alto Design, an award-winning industrial design firm in Montreal, and the Science Advisory Board of ABI Wellness, a unique brain injury recovery provider in Vancouver.
Digital health startups are an area of special interest for Marc, and he provides mentoring and customized services to emerging firms in collaboration with a number of investors, incubators and accelerators including MEDTEQ+, Centech, CTS Santé, Techstars AI and others.
Marc holds a Bachelor of Applied Science from the University of Waterloo, with a major in Electrical Engineering and a minor in Biology, and a Master of Biomedical Engineering from McGill University and the Montreal Neurological Institute.
He currently lives in Montreal, Canada with his two young daughters.
Request speaking engagement
Services.
Whether you are a startup or an established company in need of technical help or clinical validation, a healthcare provider in search of the best tech to use in your clinical program, a research organization innovating ways to fill clinical gaps, or an investor group or other organization simply looking to cut through the noise. BML can help.
Clients.
We work closely with our clients, fostering a working relationship and collaborating to navigate the complex stakeholder interactions necessary to get digital health solutions to market. With decades of experience and hundreds of successful client engagements across a wide spectrum of requirements, we have the understanding, knowledge and track record to help you achieve your objectives.
Learn more
COVID-19 emergency digital health task force.
In the Spring of 2020, at the height of the pandemic BML Technology launched the COVID-19 Emergency Digital Health Task Force encompassing professionals from the Montreal digital health ecosystem. At the time we did not have a clear mission, but we understood that at this moment of crisis we could help our communities, healthcare systems and organizations in need.
Although the Task Force has been concluded due to the improved COVID-19 situation in Canada we remain committed to serving the ecosystem and working together on solutions for patients, healthcare workers, and the general public.
Learn more